PacXPERT - An innovative technology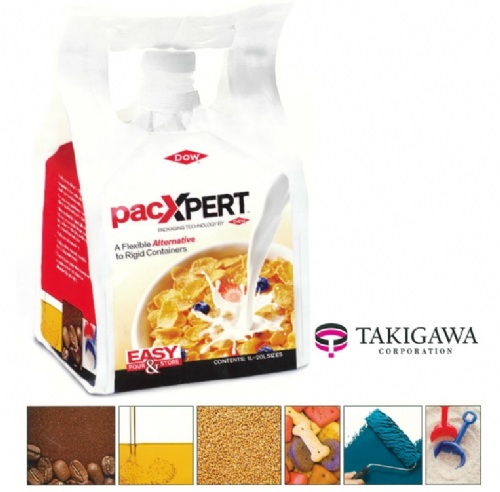 PacXPERT - An innovation technology in packaging industry
In 2015, Dow Packaging and Specialty Plastics, a business unit of Dow Chemical, has secured its PacXpert packaging technology collobration in Japan with TAKIGAWA Corporation. This agreement will allow TAKIGAWA to produce the packaging for a wide range of applications to the customer base across Asia Pasific.
Acording to Mr. Hiroyuki Takigawa, president of TAKIGAWA Corporation, said " PacXpert packaging technology is an innovative packaging solution which has multiple qualities, such as sustainability benefits and solving the unmet needs of end-users with easy-handling properties. By partnering with Dow, it allows us to develop our products together and exploit our synergy for greater business expansion with both our global footprint. This collaboration keeps our focus on new packaging solutions with high value propositions".
PacXpert Flexible Packaging Technology is a lightweight packaging design offering a fitment closure and integrated ergonomic dual handles enabling precision pouring with no glugging, easy reclosing and convenient carrying.
While flexible, PacXpert is shelf stable and can stand upright or on its side once filled, and facilitates the conversion of large hard plastics containers to portable packages. It also provides multiple environmental benefits by minimizing content waste, reducing raw materials and offering a higher product-to-package ratio. The PacXpert technology shows enormous potential for household, institutional, food service and industrial applications.